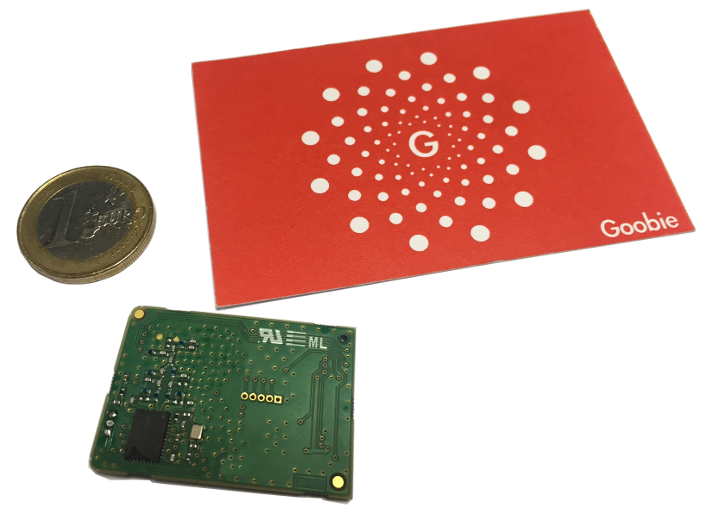 As part of its expertise in IoT, GOOBIE is presenting a "reference design" for many uses and B2B and B2C markets. This "reference design" SIGFOX has already won over large contractors.
It is a small size box that can be used as a call button, "tracker" or for measurement for example.
The electronic card includes a SIGFOX transceiver for transmitting information associated with the object.
Combined with various sensors such as 3-axis accelerometer, gyroscope, magnetometer, pressure, temperature and GPS, the "reference design" allows precise location of the object and relevant information about its environment.
It is powered on battery or battery, to ensure mobility.
Advantages: Very low power consumption for a wide radio range.